A Life-Changing Procedure
A growing therapy that has achieved some of the best outcomes in recent scientific literature, neurostimulation is proving to be a life-changing procedure for many chronic pain conditions.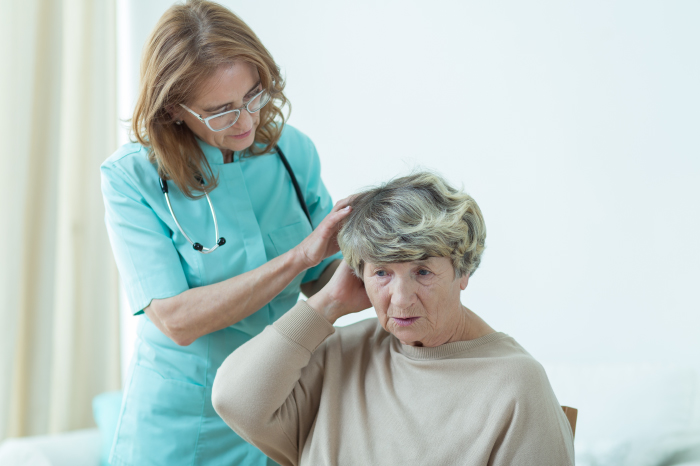 Commonly Treated
Conditions
Aspire's Minimally
Invasive Procedures
Many neuropathic pain conditions, such as those following from an injury or illness, can be very complex and difficult to treat – and unresponsive to standard pain medications or procedures. For cases such as these, neurostimulation therapy may be an appropriate option for a patient.
Aspire To Be Pain Free – Contact Us Today!
Aspire To Be Pain Free
Contact Us Today!
What is Neurostimulation?
Neurostimulation is a method of treating pain that works by intercepting pain signals as they travel to the brain. Sometimes, this involves using an implant such as a spinal cord stimulator. In the past, physicians opted for surgical means to treat chronic pain. We are now seeing a growing trend in the popularity and effectiveness of non-invasive and minimally invasive treatments such as neurostimulation to treat longstanding, debilitating pain.
Many patients find relief with neurostimulation when all other treatments have failed. Pain is a very complex condition that needs to be fully understood in order to be properly treated. Some patients continue to feel pain long after an injury or an illness has passed because their body has not stopped sending pain messages to the brain. In these cases, neurostimulation can offer hope to those seeking relief from chronic pain.
Commonly Treated Conditions
Chronic Headaches and Migraines
Spinal Pain and Sciatica
Abdominal Pain / Hernia Pain
Neuropathic Pain
Phantom Pain
Pioneering New Techniques in Neurostimulation
A new and exciting area of pain treatment that we practice includes the dorsal root ganglion stimulator and peripheral nerve stimulators, as well as tried tested and true methods such as spinal cord stimulation. After a full and comprehensive analysis of your medical history, including a physical, neurological, and psychological examination, our physicians will determine the best treatment solutions for your particular circumstance.
Patient-Centered Approach
Our model of care is based on giving the patient the best outcome possible, through a dedicated, comprehensive, one-on-one approach to interventional pain that only few physicians are truly qualified in.
At Aspire Pain Relief Institute, we have achieved favorable results for our patients suffering from ongoing, chronic, debilitating pain using targeted neurostimulation therapy. Pain is an individual experience and felt differently by every individual. That is why it's important to work with a trusted, experienced pain specialist to determine the best treatment, or combination of treatments that work for you.
Make An Appointment Today
Contact Us At Aspire Pain Relief Institute.
Make An Appointment Today
Contact Us At Aspire Pain Relief Institute.