The Emotional & Mental Toll
Pain is not only a physical sensation. Chronic pain takes an emotional and mental toll on a person, making it difficult to work, enjoy activities, and spend time with their friends and family.
That is why we have developed a behavioral program for our patients and their families so that they have access to the benefits of therapy to support their comprehensive pain treatment.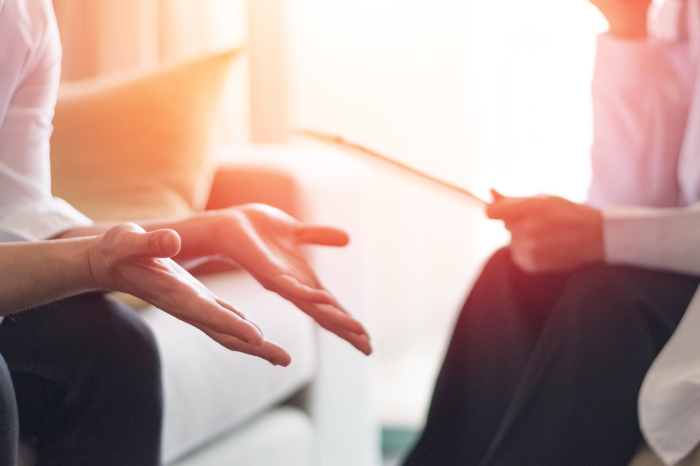 Psychological Effects
of Chronic Pain
Chronic Pain and
Opioid Addiction
Don't Face The Effects of Chronic Pain Alone
Our Patient-Centered Approach
Our comprehensive treatments at Aspire Pain Relief Institute include sessions with a licensed mental health professional who is highly trained in clinical rehabilitation therapy. Pain does not only impact the patient – pain is felt by the whole family. It can cause frustration on many levels, because families do not always have the tools to fully understand the pain experienced by their loved one.
The Psychological Effects of Chronic Pain
After living with chronic pain for most of their lives, many patients actually believe that pain is an integral part of their identity. Pain that never ends is something that has defined them. It becomes something known by people around them.
While each patient's condition is unique, and therefore requires a unique treatment plan, some of the most common issues we treat include:
Depression & Anxiety
Anger
Feelings of Isolation or Being Misunderstood
Insomnia
Suicidal Thoughts
Addiction
Aspire To Be Pain Free – Contact Us Today!
Aspire To Be Pain Free
Contact Us Today!

Chronic Pain and Opioid Addiction
We are in the midst of an opioid crisis that has largely been fueled by people seeking relief from their pain. Unfortunately, the early days of Interventional Pain Medicine relied on prescribing pain medications which brought relief but at a terrible social cost.
Today, this specialized form of treating pain has become highly sophisticated, reliant on innovative, comprehensive techniques to identify the pain generator, rather than mask the symptoms of pain with medication. We work with our patients to determine their psychological state alongside the physical aspects of pain so that they may have a chance to truly rehabilitate.
Many of our patients have found lasting success in the treatment of their pain by engaging in psychological support to not only help manage their pain, but to reconnect and better communicate with their families and loved ones.
Trust Aspire Pain Relief Institute – a true leader in all aspects related to interventional pain medicine. Contact us today.
You Don't Have To Face Emotional and Mental Stress Alone.
Contact The Physicians At Aspire Pain Relief Institute Today.
No One Should Live With Chronic Back Pain And You Don't Have To Face It Alone.
Contact The Physicians At Aspire Pain Relief Institute Today.